We Wave Surf Camp lombok Experience
Hi i'm Kendall! In October 2019 while on my travels around South East Asia I decided to take a trip to Lombok in Indonesia. I'd been to Bali twice before and really enjoyed my time spent there, I find Indonesian people welcoming and friendly. I considered going back to visit again, however, after talking to a few people that I'd met along my travels, it sounded like Lombok and the other islands to the east of Bali were a lot less touristy and more authentic. I was interested and curious to see more of Indonesia, I decided to make a trip to Lombok, my first stop being Kuta and go from there.
Kuta is a very small village in the south of Lombok. Mainly known for the beautiful beaches and lush green coastline. I enjoyed exploring the town, socialising with other tourists, mostly backpackers and some expats living and working in Lombok. I met Lukas (the founder of We Wave surf camp, Lombok) a couple days into my stay in Kuta and learned about the We Wave surf camp and the beginner surfer programs they offer.
Since being in Kuta I'd done some incredible scuba diving off the south west coast, with a company called Seagypsies Lombok. I had seen and met many surfers, while on the beaches and knew it was a great place for surfing. However, I'd never tried before or considered giving it a try. I decided then was the time to see what all the rave was about. There are a few different surf camps in Kuta, but I chose We wave surf camp, Lombok after speaking with a few people and reading some reviews. I really loved the passion and dedication the team shared with surfing as well.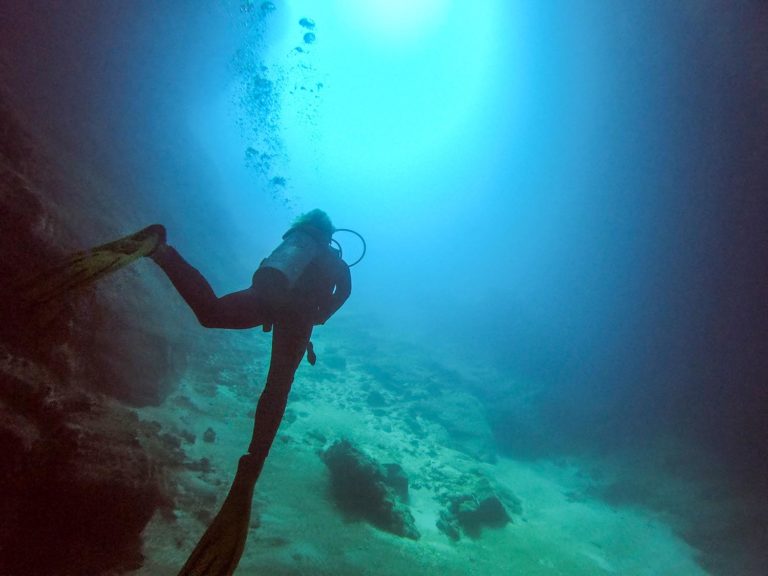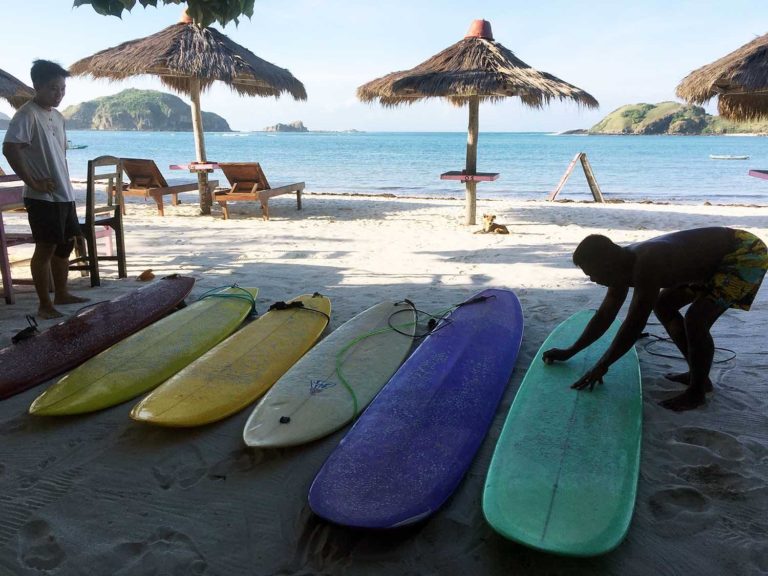 My first-time surfing, I wasn't too sure what to expect, but figured the best way to find out- was to try. I started out at Selong Belanak beach, the beach is wide and has a long wave break. The waves didn't look too big & close enough to shore to be able to stand up after riding a wave. The guide picked a spot where there were no other surfers nearby and told me how to position myself on the board, both when lying down preparing for the wave and when I should stand up. I tried three or four waves, once I was up and riding towards the beach it felt great, but initially I struggled getting up quick enough- finding myself riding the first part of the wave on my knees.
With a bit more practice and helpful advice from my We wave surf camp guide, I was able to pop up on the board quicker and ride the waves for longer, getting familiar with the right time to jump off the board after each wave. I noticed lots of beginners trying to catch waves on their own but I felt more comfortable having an experienced surfer with me- so I chose to do a couple more surf sessions with the We Wave surf camp Lombok team. After one more surf session at Selong Belanak, we went to Tanjung Aan- a beautiful beach just a couple kilometres east of the Kuta bay. This was different as we didn't just paddle out to the break, of course you could, providing you'd still have energy to catch the waves, but we took a boat as the surf break was a bit further back from the beach. I enjoyed catching some small green waves, with each attempt giving me more of an idea about direction, balance and matching the pace of the wave. Of course with anything, practice is key! The We Wave surf camp team was supportive and encouraging, giving great advice on how to get the most out of the experience as a beginner surfer. When I was feeling more confident, I tried out a few bigger and more powerful waves. What a great feeling, such a rush!
It isn't as easy as it looks but it's a lot of fun!
Although surfing and surfers themselves seem very easy going and relaxed, this sport is not to be taken casually- at least not until you're trained and experienced in the many different ocean, body, and equipment factors that the sport is comprised of. Many people like the idea of just renting a board and trying to catch some waves. Of course, the choice is up to you, however, I believe you'll find your time in the waves much more valuable and rewarding having someone with experience guiding and helping improve your surfer style. There's plenty of time to take on the waves by yourself, once you have the basic training. I had a great experience with Lukas and the We Wave Surf Camp in Lombok both in and out of the water and highly recommend them as your chosen surf specialists while in Kuta, Lombok.  
— I hope you get to try surfing with We Wave Surf Camp yourself! — Greetings from Kendall